I. Food Critic
I've finally finished Garlic and Sapphires : The Secret Life of a Critic in Disguise. The author used to be the restaurant critic at New York Times and this book recounted her experience at that time. It also incorporates some of the reviews she wrote back then. The book was kind of interesting and I like very much her sensuous way of describing food and her appreciation of the "exotics". The component that I don't really like is about when she took on a fake persona, with the aid of makeup and costume, to check out a restaurant without being recognized by the restaurateurs. I thought her narration of those experiences is pretentious.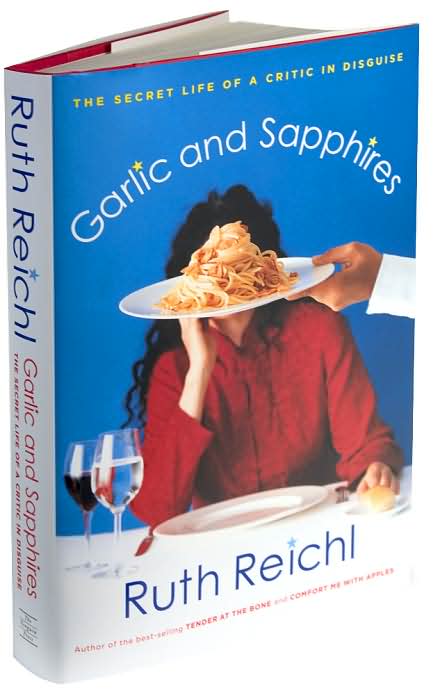 II. Podcast
Sounding like someone from Stone Age, I'm proud to announce that I "discovered" Podcast. Podcast of course is radio broadcast that can be downloaded to an iPod (or any MP3 player). It's simply marvelous! You pick the programs/shows that you like, you subscribe to it - through for example Apple's iTunes - and download your subscriptions daily. You have all your favorite shows at your finger tips. This works especially well if you work odd hours; or you are interested in listening to radio broadcasts from some remote lands – this creation enables you to listen to the broadcasts portably versus having to glue to your PC.
Anyway the last several days have been quite Podcast frenzy for me, I've spent hours in searching for the shows that I might like. So far I have subscribed to tons of BBC and NPR shows. Simply WONDERFUL.
This is the list of shows that I currently subscribe to:
(well - you can't see because i didnt do the image yet. so please use your imagination okay?)
Now if I just have more time. Hmmmm.
III. A Weak Promise
I saw Chen-Kaige's The Promise, or Infinity as it's called in Chinese.
I enjoyed the first 5 minutes of the movie very much. I felt overjoyed when I found out that the movie was subtitled not dubbed. I thought the color and visual effects were stunning, for the beginning part of the movie at least. It went kind of downhill from there though. The story, if any, sucked, big time. The acting was all blah, although I think the two foreign actors did slightly better. (The Japanese guy spoke Chinese quite well.)
Xie-tingfeng played the supposedly villain character – but Xie's so comic-book-ish, like walking freshly out of a computer game and that I think damages his credibility as a baddie. Oh - he's kind of handsome, in some shots, in a flimsy kind of way. ; )
Anyhow, I thought the movie is still worth my time, if just for the fact that it's a Chinese movie shown in a US cinema. Here's the thing that bothers me though. Just like the way many a "mainstream" Chinese restaurants imprint the American majority that sweet-sour sauce is the essence of Chinese cuisine, this movie is very touristy in a sense that it showcases something that the maker of the film thinks that will appeal to the foreign culture. Apparently he doesn't know better and I find that irritating.