My husband and I decided that for this year, we would spend the Christmas holidays quietly at home, just the two of us, with no parties to prepare for or attend.
1) But we nevertheless, wish everyone else a Merry Christmas!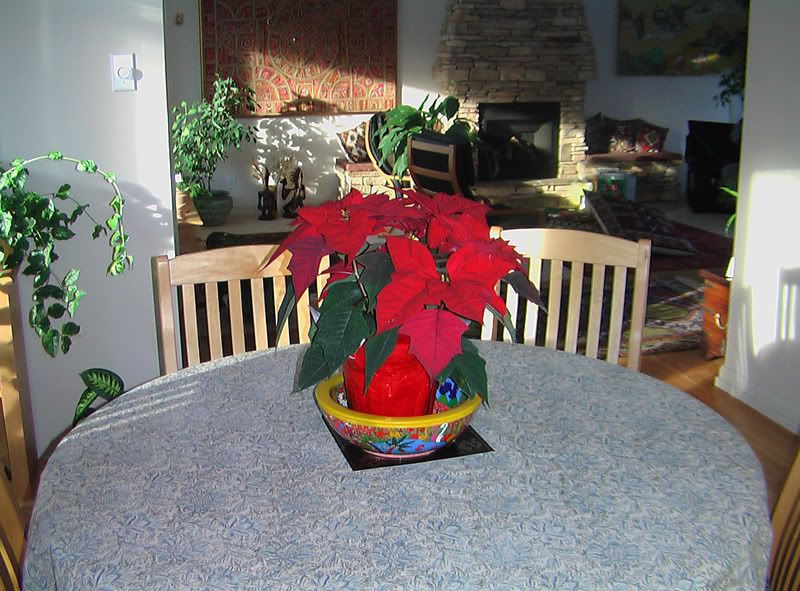 2) After a wonderful night's sleep, with no alarm on to wake us up, we had leisurely breakfast. Surprisingly, Santa visited us last night. It seems he came fown our chimney and left a pile of gift-wrapped packages by the fireplace. I could not wait to finish breakfast before opening the gifts.
.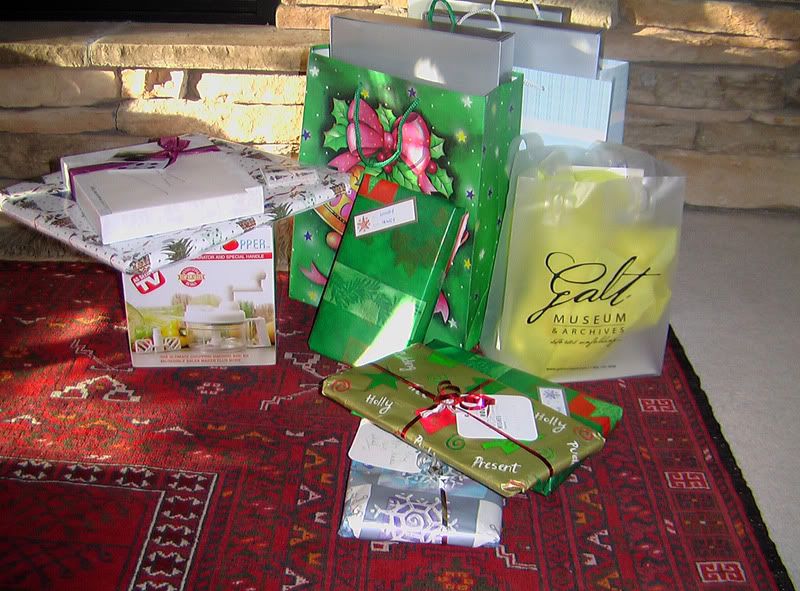 Of course, Trevor Page, my hubby, got the most of the gifts as usual, as he is loved by so many family members even though he claims to be the devil!
3) But since he got most of the gifts, he was happy to start preparing our Christmas dinner of Alberta beef.



4) At around 3 p.m., after greeting family members in England, he started cooking the dinner. He loves the potatoes, so those fat potatoes lie around the beef. Now it is ready to go into the oven.


5) Preparation

6) In the oven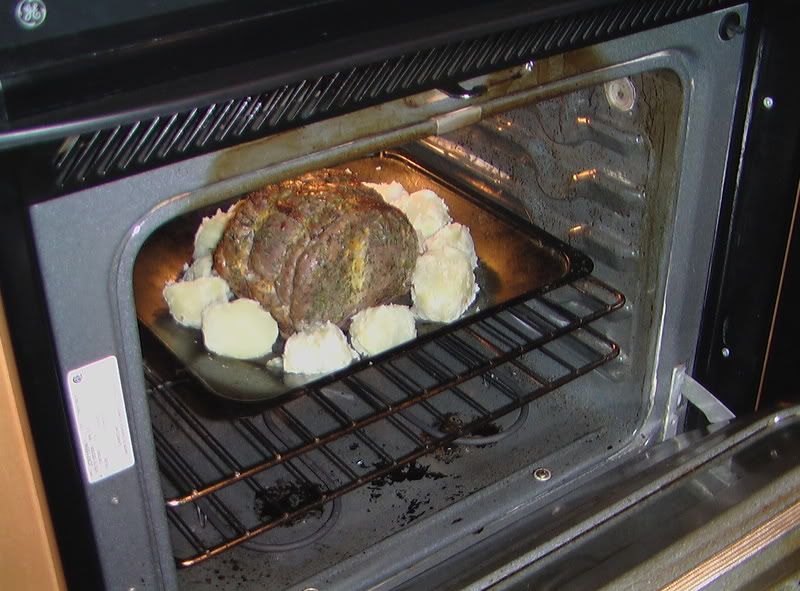 7) About an hour later, he took the roast out and turned the potatoes around
8) ) The potatoes are now nicely roasted golden brown
9) Before the dinner, we had our usual glass of Sherry. But because it was a special day, I had two!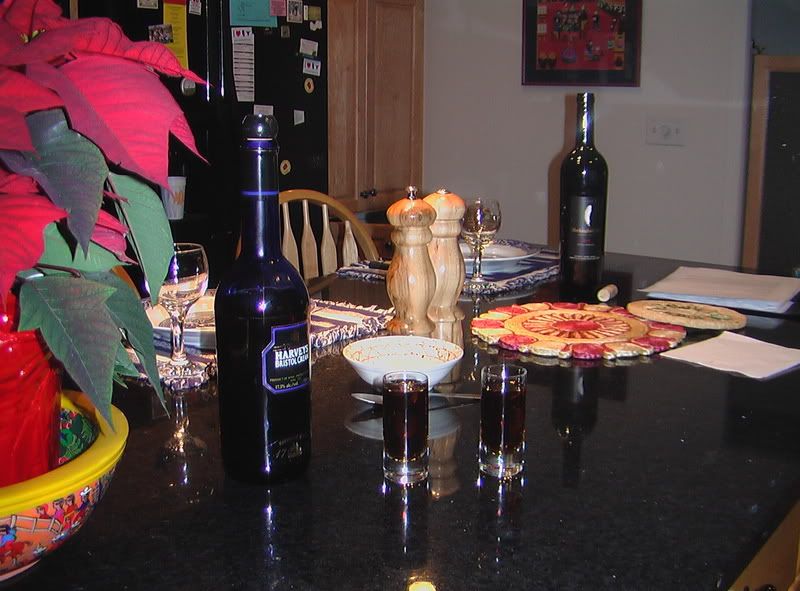 10) Starting to carve the roast
11) No doubt he did good job. The beef was cooked medium-rare and quite juicy. He deserved to be proud .
12) With roast potatoes and brussle sprouts seared in bacon fat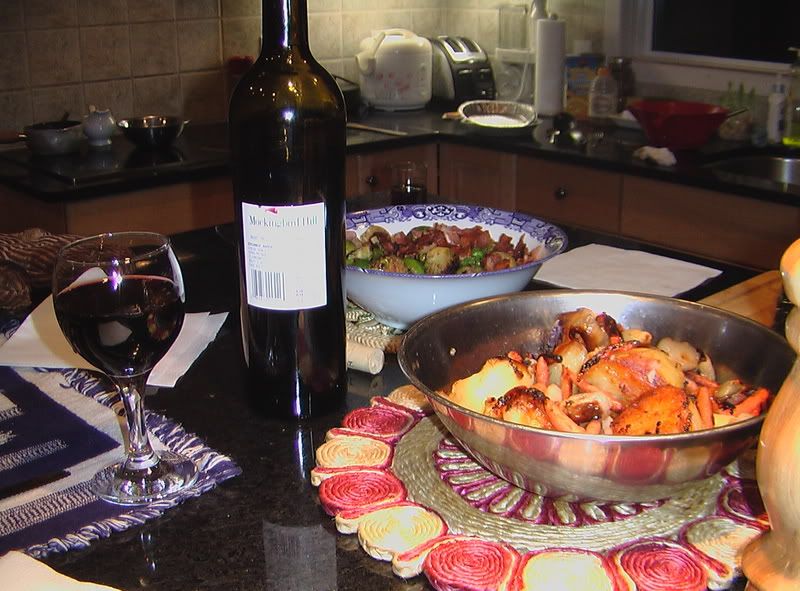 13) After we tosted our ancestors and our loved one no matter where they were, in this world or another, we started our dinner.
14) Twenty minutes later, our stomachs were full of delicious food. But what about desert? We decided to skip the Christmas pudding and instead had homemade chocolates given by Trevor's sister Caroline.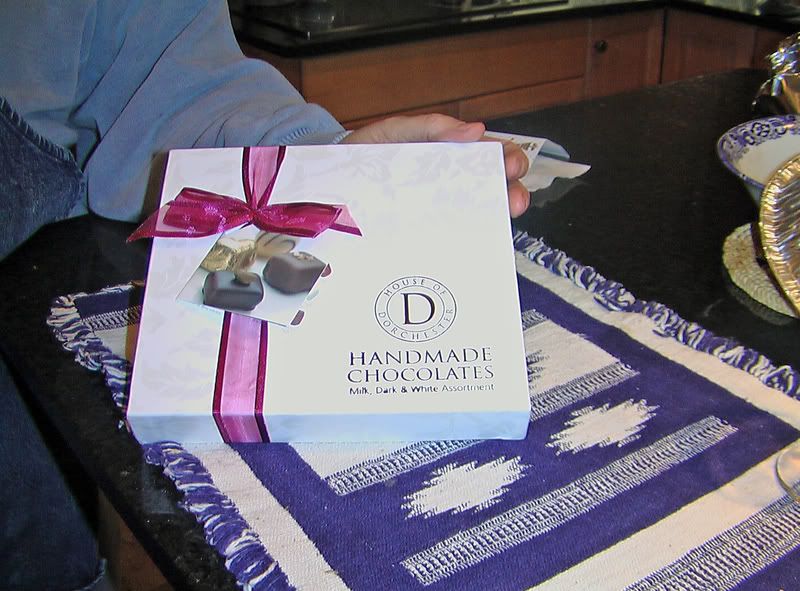 15) Beautiful Chocolate, I said let's just look instead of eating them. Thanks Caroline!


16) After a while we got a bit hungry so we Christmas Pudding with Brandy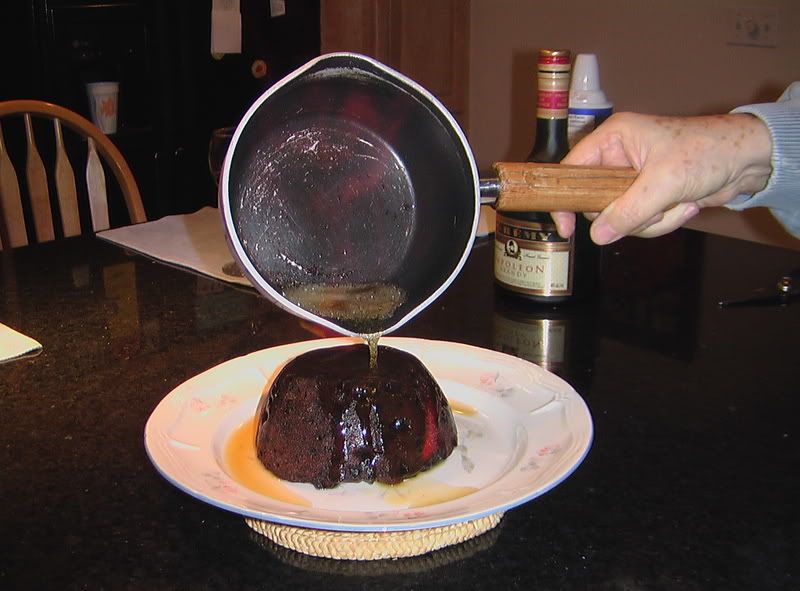 17) Had equal portions!
18) Trevor also wore the gift given by his sister Sarah to serve the Christmas pudding. Thanks Sarah!
Since we had no brandy butter, my hubby refused to eat without whipped cream. What a spoiled boy!
Santa said, "You'd better behave yourself, otherwise you will be punished and have to wash the dishes".


Best wishes to everyone in the family! Hope you have a wonderful holiday and good health and prosperity in 2008.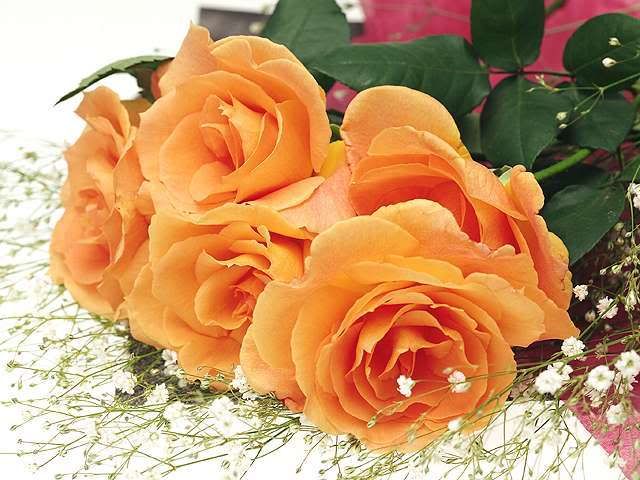 21) A couple of Santa's deer did stay on to see if we got the gifts they delivered! Here is one!
22) And here is the other!