When you were born, you were crying and everybody around you was smiling. Today, you are the one smiling and everybody around you is crying.
Thanks to the God, you are no longer to have living in pain and suffering. You are in peace, closer to the God and angels. But your entire loved one could not accept the facts. We were sad, sorrow and feel pity to lose you.
Open the old albums; you were such a happy, bright, naughty and smart kid. You brought joy to this world, to the family, to the friends around you.
Unfortunately just in your golden, energetic age, the ruthless illness attacked you. Everybody around you was so hopeless, wished to get rid of the disease from you, but could not. Since then you were suffering, they were stressed, you cried, they were tearing as your life was so precious to them. You were so strong, and brave, battling the illness in your own special way. All people around witnessed and admired and feel proud of you.
God saw you getting tired and a cure was not meant to be. So he put his arms around you
and whispered "Come to Me". He made us to live in the different world. We could not see you anymore.
Dear Tim, although your physical body disappeared, your sprite is still around us. You are living in our heart forever. We will ask clouds to deliver our love, our care to you and whisper the wind to tell you that we love you as usual in the past, today and in future no matter where you will be and what you will be.
Please rest in peace.



It is November 9, 2007, we made a trip to Waterton.
Tim's ashes about to be released

Tim's dad says a few words frist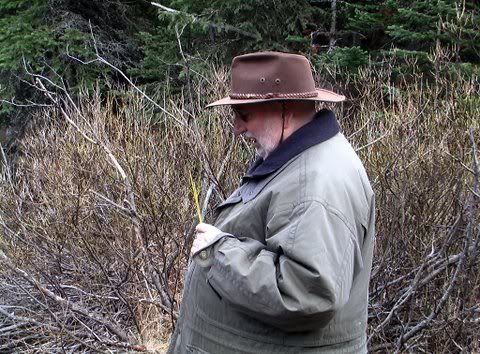 Then he sprinles the ashes in the river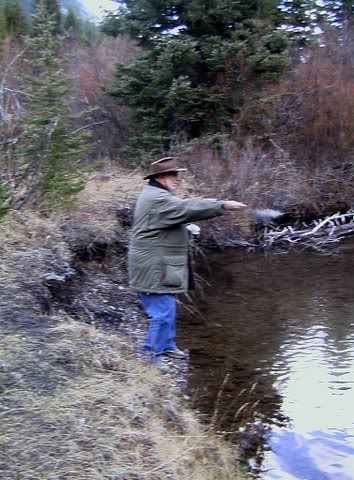 Sprinkling Tim's ashes

Then we went to Maskinonge, which has been a screte spot to the Blackfoot Nation for 5000 years.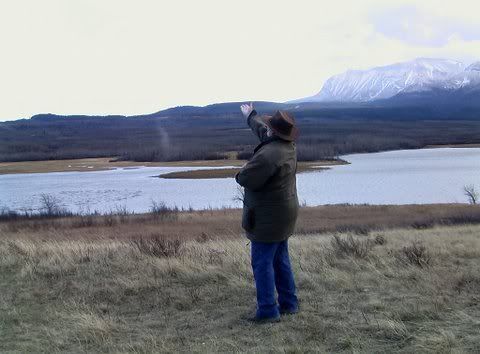 Release Tim's ashes to the wind
Suddenly, the sky changes, there is a special light coming down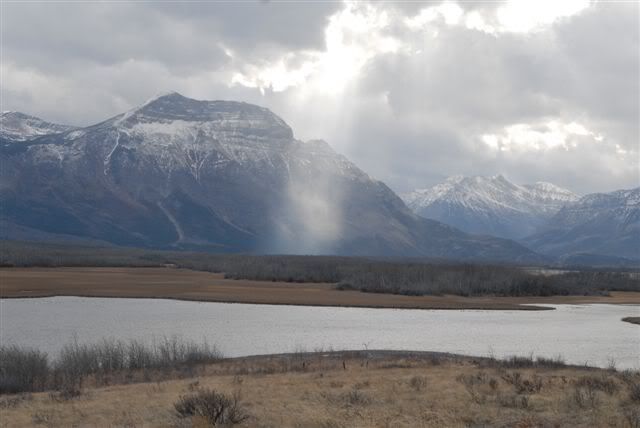 Special lights seems to beam down

Very special phenomenon.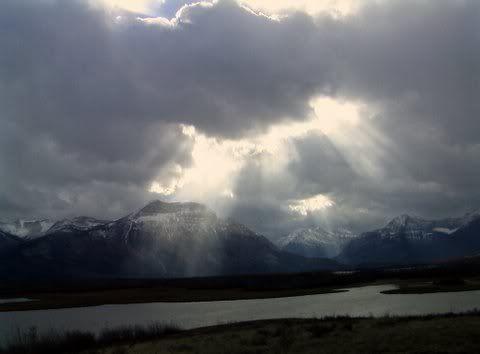 A strange cloud, seems to be flying up. We did not see this till the photo was downloaded.

Another one, the scloud or shape seems to be flying away .

This is a location we were at
A few moments later, the sky turned to the normal.