Pinnacles National Monument is about 130 miles south of San Francisco in Salina Valley. I went hiking there last weekend. I was totally taken by its breath taking views. When approaching the park the difference is immediately apparent. You know at once why this park is called Pinnacles. Here you face spires and crags that bear no resemblance to the surrounding smooth, round hills. Abruptly, the pinnacle rock formations dominate the scene.

The story tells that these rocks are the remains of an ancient volcano. Or rather they are the half of the remains, for the rest of this volcano lies 200 miles to the southeast (near Los Angels). Amazing!

We hiked 8 miles in 5 hours, rather slow due to some difficult parts. The view is stunning at high peaks trail. The trail is somewhat strenuous: definitely not for ladies with sun-shade umbrella and high heels

Trails: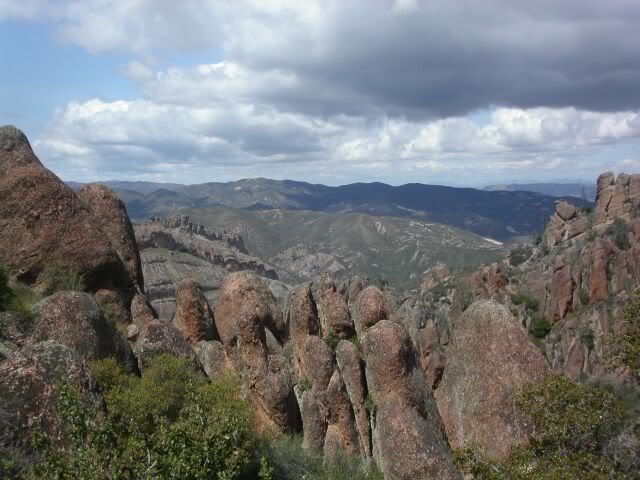 No high heels here!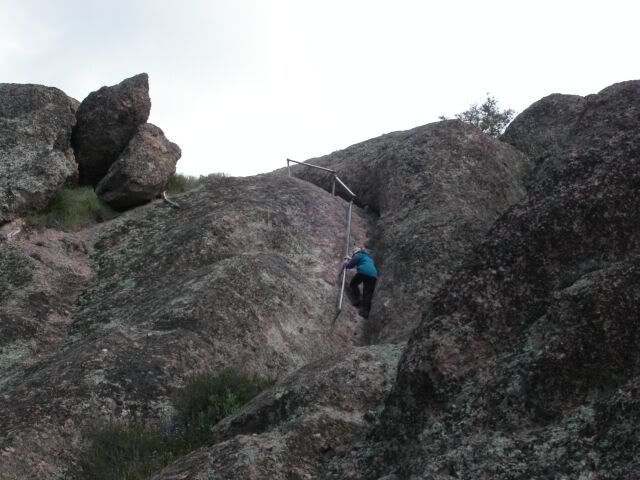 The wild flowers are in full bloom at this time of the year there.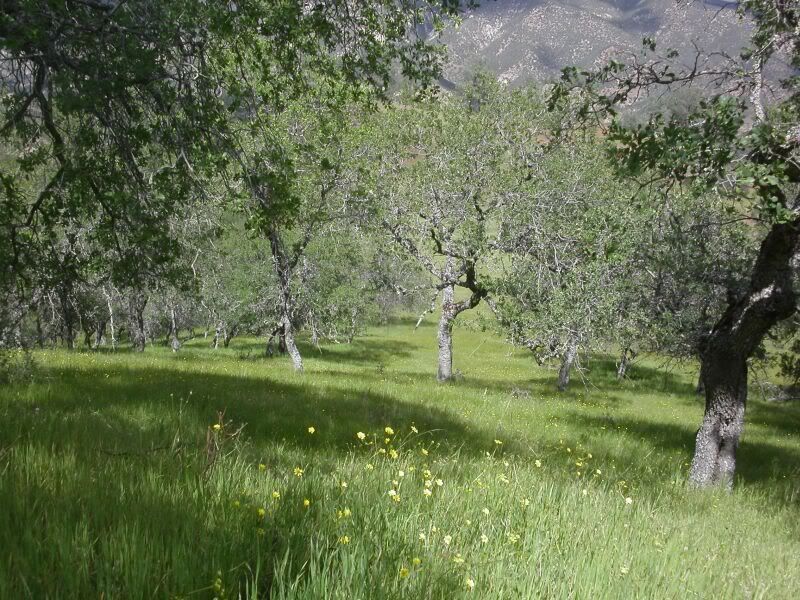 The rock climbers on "Destination Wall" are much better than the amateurs on an indoor wall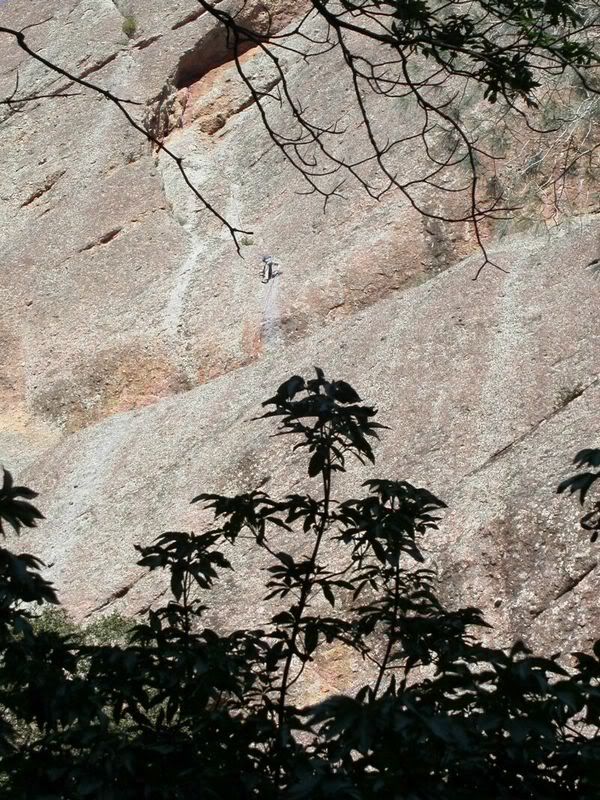 The "cave" is actually formed by caught up falling rocks. But you will never find your way out without a flashlight.

When we finally get out the cave another pinnacle is presented right in front us.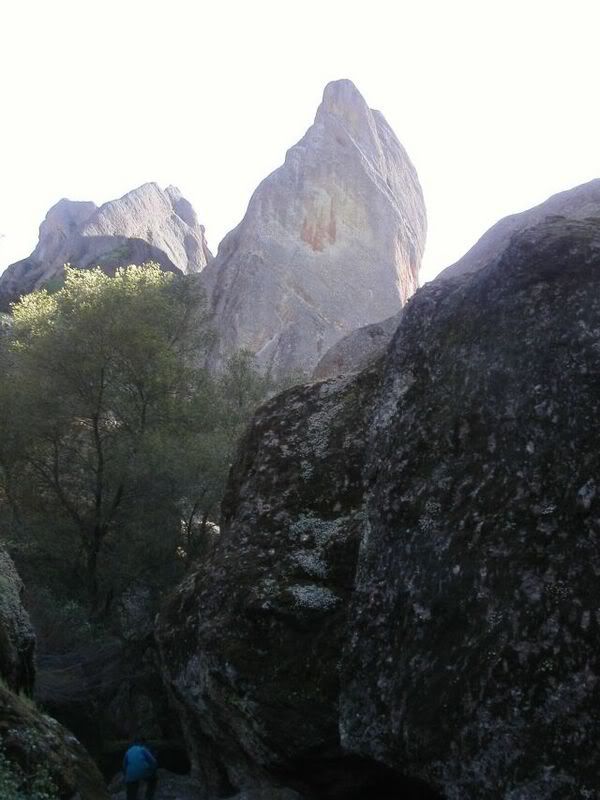 America is a beautiful country. Let's enjoy and preserve it.