Roberta Joan "Joni" Mitchell CC (née Anderson; born November 7, 1943) is a Canadian singer-songwriter and painter. Drawing from folk, pop, rock, classical, and jazz... ... ...
Suddently, I felt totally dumb in terms of making comments about 【Blue】Joni Mitchell's masterpiece. Not that I have nothing to talk but have too much to talk... ... ; The only best I could consider is to bring the readers to what the musical celebrities and other common listeners have said about 【Blue】.
Please read from 【The Guaidian】, the musical celebrities talk about 【Blue】
Joni Mitchell's Blue: my favourite song – by James Taylor, Carole King, Graham Nash, David Crosby,Josh Groban and more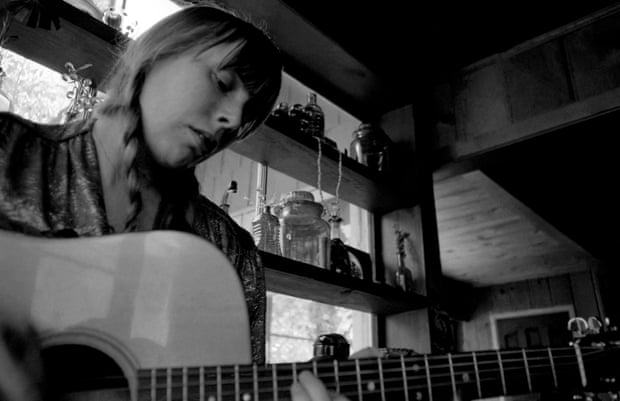 Here I picked Josh Groban words:

Josh Groban: Blue
I've been listening to Blue a lot as we edge out of the pandemic. The really great storytellers like Joni continue to tell our stories in the modern day. We're going through the same experiences and feelings. It's just the details that are different. The album is a perfect 36 minutes, full of unexpected twists and turns. Her piano-playing is so inventive and adventurous. There's a real nothing-to-lose quality about the way she was then.
Blue itself is an extraordinary song. Whether you're in a relationship, breaking up, or you've just lived through the last year in general, everybody is looking into the mirror a little closer to ask: "What am I and who am I without this person?" Blue is the journey to perspective, but she writes songs about being at the other end as well – and falling on her face. It's an absolute masterpiece.
Youtube comments of 【Blue】:
S Kirk
I spent a lifetime in serious depression. I can't tell you how many times Joni's music got me though. I played music of my own and learned so much from her on guitar and piano. Her voice was my range. She was the mentor for my soul. Amazing talent you don't see anymore. Completely all her own, unique, fun and intimate. Nothing contrived. Nothing uncomfortably forced. Just pure artistry.
Seneca Jones
I was heavily suicidal last autumn. Darkest time of my life, with not a single soul to go to, but this song gave me clarity
Charigon
My professor told me that before there was Prozac, there was Blue.
The song is here:
Blue
Joni Mitchell
Blue
Songs are like ( )
You know I've been to ( ) before
Crown and ( )me
Or let me sail away
( ) Blue
And there is a song for you
( ) on a ( )
Underneath the skin
An empty space to ( )( )
Well there're so many ( )
Now you've got to keep ( )
You can make it thru these waves
( ), ( ), and ass
( ), guns, and grass
Lots of laughs
Lots of laughs
Everybody's saying that hell's the ( ) way to go well
I don't think so, but I'm
( ) take a look around it though Blue
I love you
Blue
Here is a ( ) for you
Inside you'll hear a sigh
A foggy lullaby
There is your song from me