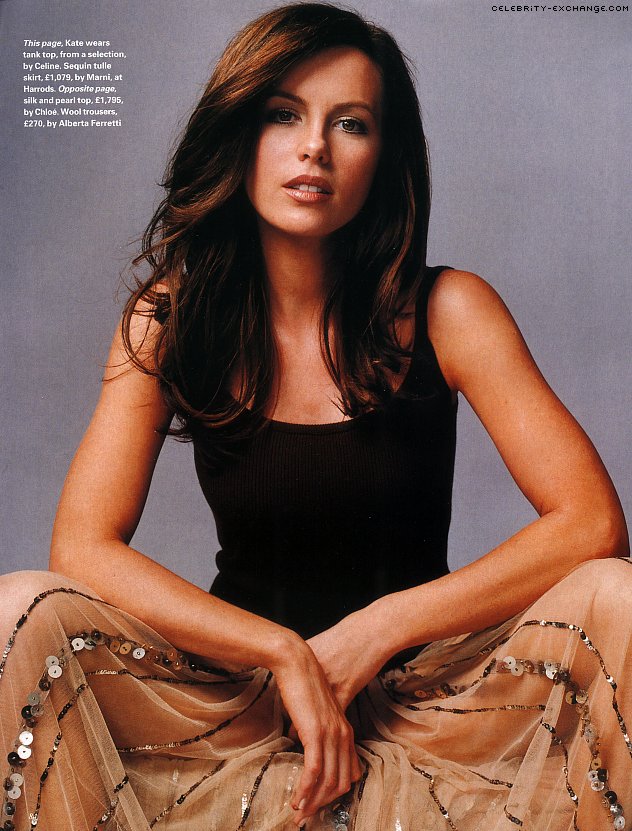 Kate Beckinsale
Kate Beckinsale was born on July 26, 1973, to two seasoned British
television
actors, and spent most of her life in London. Her half-sister Samantha is also an actress; they met briefly when Kate was very young and didn't cross paths again until 1995.
Kate made her acting debut in a television WWII
drama
called
One Against the Wind
, and was soon cast in a short corporate
film
about industrial accidents.
kate beckinsale at oxford
In 1991, Kate left for Oxford University's New College, where she majored in French and Russian literature. She already knew that she was going to be an actress, but in order to broaden her horizons, she decided to attend a regular university rather than drama school.
In 1993, she starred as "Hero" in the film adaptation of Shakespeare's
Much Ado About Nothing
. Thanks to her role, she had the chance to travel to Tuscany, Italy, where the film was being shot. She eventually dropped out of her studies after winning the role in three other European productions.
kate beckinsale in brit theater
Up next for Kate was a role in the 1995 BBC television satire,
Cold Comfort Farm
, which opened to rave reviews in American art house theaters and was a hit by indie standards. She continued performing in British theater for the next few years, and added some more forgettable films to her resume.
After the indie films
Shooting Fish
(1997) and
The Last Days of Disco
(1998), Kate costarred with
Claire Danes
in 1999's
Brokedown Palace
.
kate beckinsale in pearl harbor
After starring in James Ivory's
The Golden Bowl
(2000), Kate joined
Ben Affleck
and
Josh Hartnett
for the 2001
Bruckheimer
bloated epic,
Pearl Harbor
.
She made her bid to become the next
Meg Ryan
in the
romantic comedy
Serendipity
, in the fall of 2001.
kate beckinsale in van helsing
After 2002's
Laurel Canyon
, Beckinsale starred as Selene in
Underworld
(2003), joined
Hugh Jackman
in the fight against monsters in
Van Helsing
(2004), and portrayed Ava Gardner in the Oscar-winning
The Aviator
(2004).
The talented actress also juggles motherhood as she has a daughter, Lily Sheen (born January 31, 1999), whose father is actor Michael Sheen. She married
Underworld
director Len Wiseman on May 9, 2004.
kate beckinsale in underworld: evolution
After 2005's
Underworld: Evolution
, she can be seen in 2006's
Click
, starring
Adam Sandler
.